My name is Matt Parry-Jones, and I live in the Fiveways area of Brighton. I studied for 5 years at the British School of Osteopathy where I received a Masters in Osteopathy. I am also qualified in medical acupuncture and as a sports massage therapist, and have a personal interest in sports, fitness and health and wellbeing. I have experience of treating patients of all ages, for a diverse range of conditions. I take a holistic approach to restoring health and function, combining structural osteopathic treatment with a strong focus on rehabilitation.
Matt Parry-Jones MA, M.Ost
Qualifications and courses:
I have a Master of Osteopathy (M.Ost) degree from the British School of Osteopathy (BSO). As well as the academic side, the course also included over 1000 hours of clinical training where I treated a large number of patients, under the guidance of experienced clinic tutors. I also treated patients in various specialist BSO clinics such as the Chapman HIV clinic, the Manna clinic for homeless patients, and the Sports Osteopathy clinic. The final year of the course also included a masters level research project and dissertation.
I am a qualified Sports Massage Therapist, with an ITEC level 3 certificate. The course added a sports-specific angle to my osteopathic training, as well as a number of techniques such as myofacial release and taping, which I now use on a regular basis.
I completed a course in Medical Acupuncture with Osteon Manual Therapy Training. The course is specifically targeted at osteopaths, to equip us to use medical acupuncture (or dry needling) as part of our treatment plans. I use acupuncture techniques in well over half of my treatments.
In June 2016 I attended the Anatomy in Motion (AiM) "Finding Centre" course with Gary Ward. This was a six-day introduction to AiM principles and practice, which involves a detailed analysis of the seven phases of gait, and how the body's joints and muscles contribute to this movement. This led to assessment of where specific movements are restricted in patients, and how to remove that restriction, restore full function and remove pain. A fascinating course!
As part of my continuing professional development (CPD), I've attended a one-day course in Spinal Manipulation held at the London School of Osteopathy. This was partly a refresher of existing techniques, and partly a chance to learn some different approaches and variations.
To complete the picture, I have an MA in Engineering Science from Oxford University. This was a four year degree course covering most aspects of engineering, although in the final year I focused mostly on structural and civil engineering.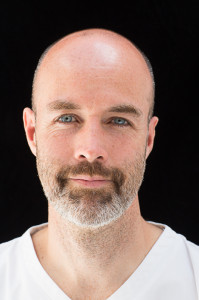 "Matt has been treating me for a frozen shoulder, which, prior to seeing him, had been exacerbated by a course of robust physiotherapy. Initially Matt's gentle sessions helped relieve the pain and discomfort enormously, and he is now helping me regain full and normal movement in my shoulder. After two years of reduced movement, it has been brilliant to gradually get my shoulder back! I wouldn't hesitate to recommend Matt and his approach."
Hattie, Brighton